Stephen Leigh & S.L. Farrell
Roaming at the intersection of fiction and reality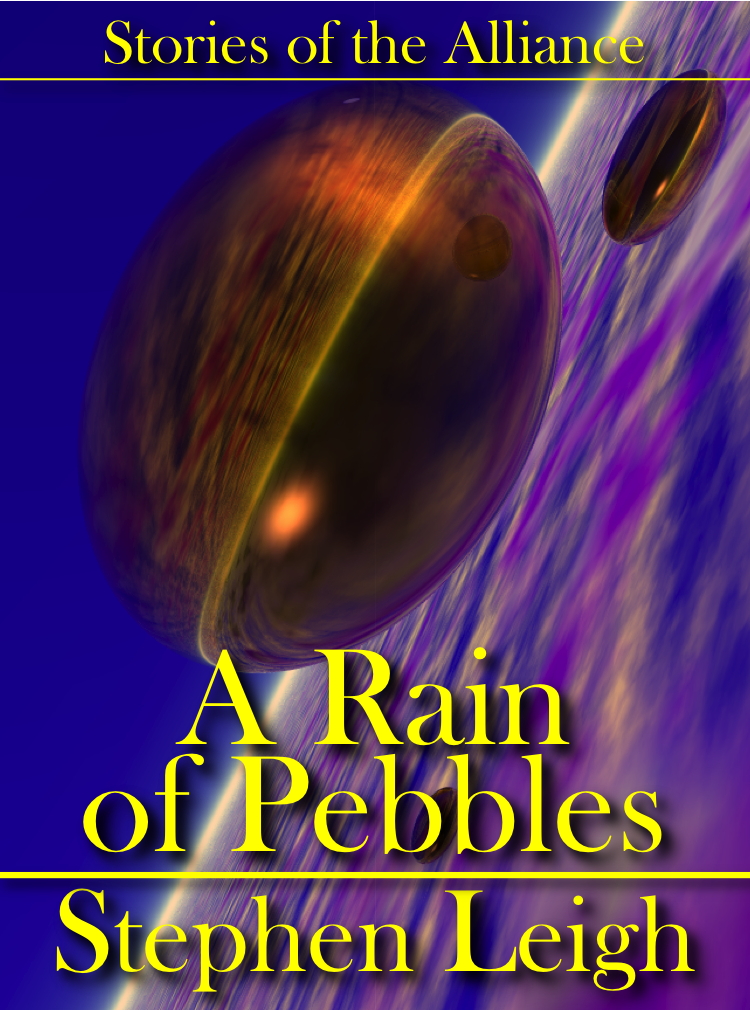 A RAIN OF PEBBLES -- This ia a collection of all the "Alliance Universe" stories I've published over the years. Most of my early short stories were set in that universe, as were my first three novels, SLOW FALL TO DAWN, DANCE OF THE HAG, and A QUIET OF STONE (more recently re-released by DAW Books in an omnibus edition as ASSASSINS' DAWN. This collection includes the title story, "A Rain of Pebbles," which was chosen as "Best Short Story of the Year" by the readers of Analog Magazine.
TABLE OF CONTENTS:
"Answer In Cold Stone"
"Encounter"
"A Rain of Pebbles"
"The Mask of Night On His Face"
"Chaos Night"
"In Darkness Waiting"
"When We Come Down"
"Shaping Memory"
Each story is prefaced by a brand new introduction reflecting on the story and how it came to be written. Enter the Alliance Universe, where strange creatures and stranger worlds await!
LINKS TO BUY (Ebook only): | Amazon | Barnes & Noble |