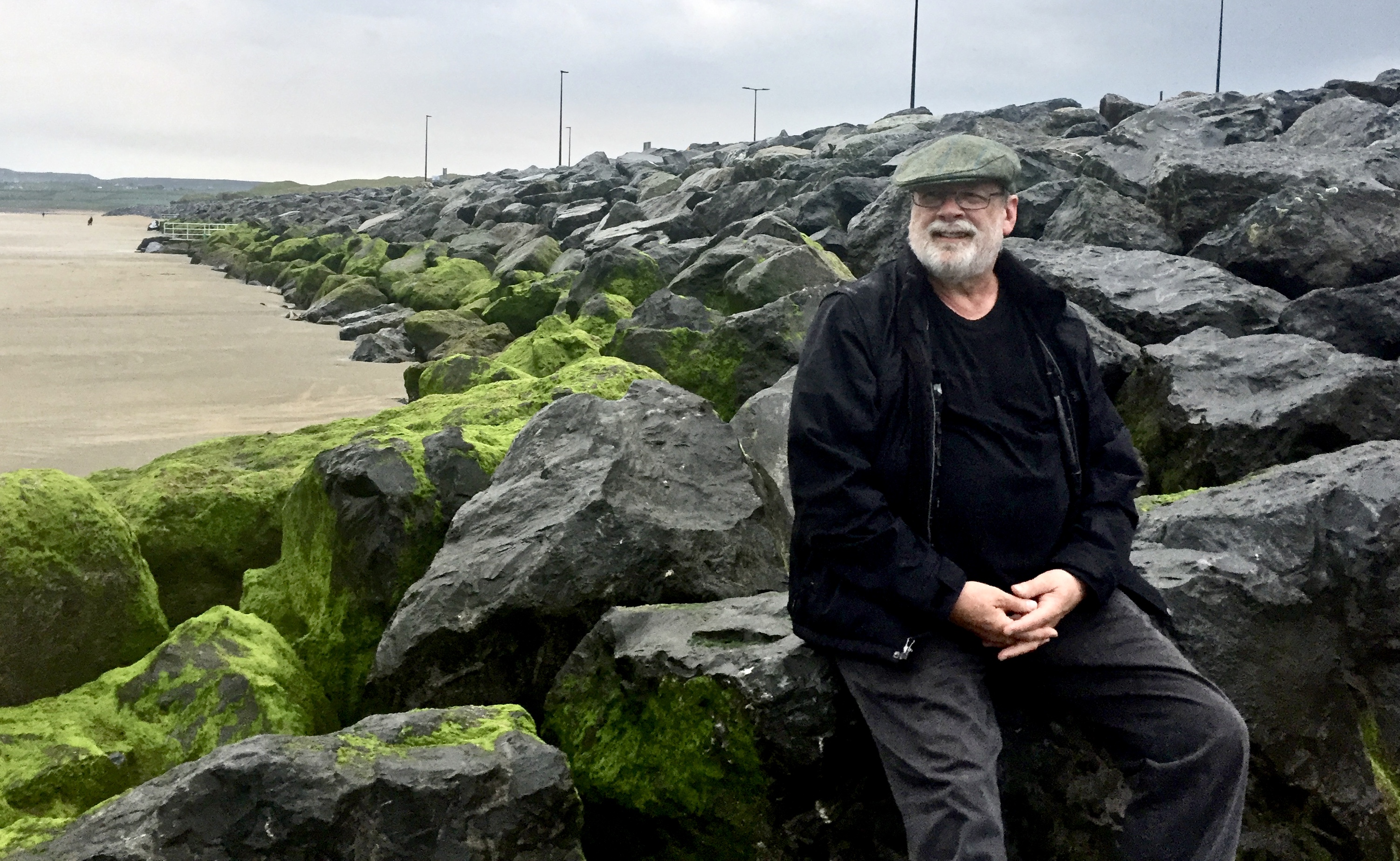 Writer (Always). Teacher (retired). Musician (fairly often). Artist (occasionally).
Spouse (always). Father (always). Friend (hopefully to several people).
Welcome to my website. Feel free to browse around. Linger if you feel like it. I'd offer a libation or other refreshments, but the internet doesn't allow that (not yet anyway). If you enjoy your stay, come back again and see what's changed (hopefully I've been updating things). Tell anyone you think would be interested to come check it out. Don't forget to turn out the lights when you leave.
Photograph taken in Lahinch, County Clare, Ireland by Kelly Moffett, May 2019